The media school
for creative content
Ecole W is the first French higher education institution focusing on new media content and digital creation. It was founded in 2016 by the team behind the French Center of Journalism (CFJ), a highly-regarded journalism school which opened in 1946.
W trains open, critical and collaborative minds over a period of three years, enabling them to create and fully comprehend relevant and innovative multimedia content.
The school believes in experiential learning, centred on projects, critical feedback and the active involvement of our students.
W recruits students of all ages, based on their personality and creativity. We are located on a 2000m2 campus in the heart of Paris, shared with the CFJ and 9 multimedia start-ups.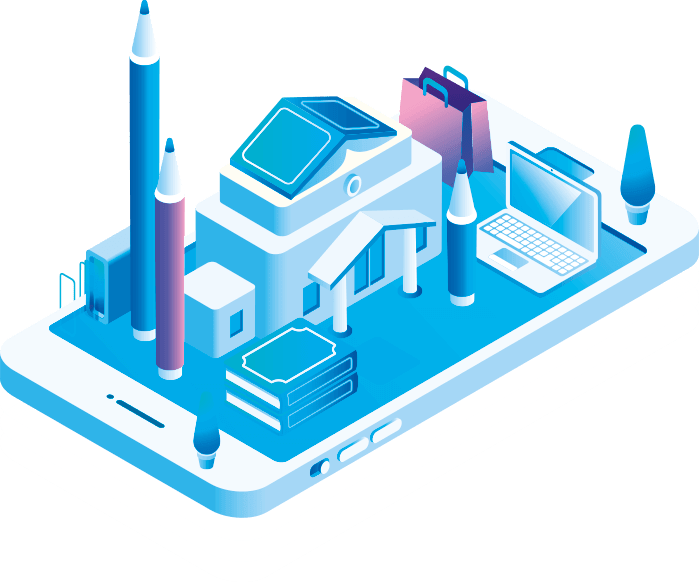 Why W?
Preparing for the new digital economy
65% of today's schoolchildren will end up in a job that does not yet exist. In the new economy, some jobs are vanishing, while others are emerging. And there are more changes to come.
Given the increased use of robots and artificial intelligence, two skills have a bright future: programming and creativity. The digital economy needs both coders and producers of innovative content.
W prepares students for jobs requiring creativity, emotional and collective intelligence and personal discernment. These types of career call for specific technical, human and inventive skills.
As the economy and the professional world evolve, so does the world of education. New pedagogical approaches are emerging internationally. Both engaging and multidisciplinary, they respond to the new expectations of millenials and innovative companies. Inspired by these learning styles, and in particular by Kaos Pilot in Denmark, Ecole W trains creative, collaborative and flexible content producers who believe in the power of continual learning.
Kaos Pilot,
an innovative and inspiring partner
In Aarhus, the Kaos Pilot Entrepreneurship School has been revolutionizing Danish higher education for over 25 years.
Recruited on the basis of their creative potential rather than their academic record, students follow a three-year course which teaches them organisational skills as well as how to innovate and solve complex problems in a creative way.
Convinced these methods could also be effective in France, the W team developed the school's courses in partnership with Kaos Pilot over the course of 2016.
Kaos Pilot selected W as their sole pilot project throughout Europe.
Innovative education = new talents and diversity
Fresh Recruitment strategies
At W, students are not recruited based on their academic results or the quality of their cover letters. They are evaluated on their personality, their imagination, their motivation and their ancillary skills.
Diversity
Working with a diverse team of teachers and students is essential to W's philosophy.
As a private school with no public funding, W relies on business partners to help as many students as possible enrol for our courses. Without financial assistance, annual tuition fees amount to € 7,800 i.e. € 23,400 per student for a full three-year course, resulting in a Bachelor's degree officially recognized by the French authorities.
In October 2016, Angie – one of the leading French editorial communication agencies – paid the tuition fees of five students in financial difficulty. This resulted in a close partnership with the school, and the Angie team were invited to participate in juries, while also organizing internships and putting forward fresh teaching ideas.
At W, we are constantly on the look-out for new sponsors in the field of digital content so that we can continue to enrol the most talented scholarship candidates in the courses we have on offer.
W's experiential learning
In a constantly changing world, W teaches young people to exercise critical thinking, anticipate the future, generate meaning, and learn how to learn throughout their lives in order to influence those around them.
At W, students take charge of their own education. The school does not offer theoretical classes in a lecture hall, and there is no vertical learning with knowledge passed down from teachers to students. Instead, our philosophy is based on hands-on, experiental learning, i.e. learning by doing. Our teachers are professionals from the digital, cultural and media industries who accompany our students and guide them towards the achievement of tangible goals.
Our aim is not to train omniscient students, but to prepare them as well as possible for the pluralistic needs of the new economy.
W is a school which systematically operates in 'project mode'. Whether the project is a 24-hour lightning mission or a one-year assignment, whether it's an individual task or a team effort, each project provides a framework within which students can increase their knowledge and experience. This form of experiential learning allows students to call on a number of skills at the same time and helps develop autonomy, initiative and peer-to-peer communication.
The 6 key skills taught on the W curriculum
Decrypting the major issues of the contemporary world. Developing critical thinking. Taking a step back to analyze and give meaning to events.
Learning writing techniques, developing a sense for narrative and storytelling including telling a brand-based story (brand content), but also a private story (personal branding).
Identifying the complexity of the ongoing digital revolution and its impact on the business world and decision-makers, as well as learning about web technologies and tools.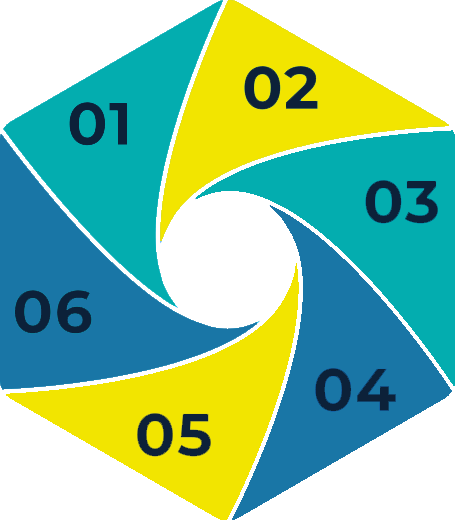 Strategy and communication
Understanding how companies operate, learning about team roles, integrating marketing and communication basics.
Acquiring the codes and working modes of the digital age: the project mode, teamwork, design thinking.
Languages and the international context
Becoming fluent in French, English and – if possible – a third language, in order to understand cultural differences and be able to work in multicultural contexts.
Live mag W, the art of non-fiction
Originally set up in 2015 in France, Live Magazine allows people to share true stories on stage.
For a week, W students are introduced by the founders of this concept to the art of live storytelling. They learn to express their emotions by revealing something about themselves through a personal story.
CROSS MEDIA LITERACY WITH HARVARD, M.I.T. AND UNIVERSITE PARIS 8 NANTERRE
Since 2013, the M.I.T. and Université Paris 9 have been digitizing the Comédie Française theatre's archives.
In 2017, 20 students from W, Harvard and Paris 9 worked on this data in order to weave it into a unique multimedia story: that of the Calais headquarters in France in 1346. Through this story, they were able to analyze the power dynamics of the time.
Spot-it: learn, stay, alert and share
Spot-it is a monitoring tool created in partnership with a company within the W ecosystem. Accessible to all, it is fuelled by students with news about innovative content. This platform not only teaches students how to curate, but also helps them to identify trends, seek new ideas and share quality content in the fields of media, new technologies and communication.
Like most French schools, W has a student committee which organizes various events to enable students to get to know each other better.
The lively neighbourhood where the school is located offers plenty of possibilities for cultural and sporting activities, as well as some great places to eat.
W does not offer housing, but students can look into different possibilities such as:
www.unme-asso.com (national student housing association)
www.coopcoloc.fr (shared housing)
https://www.adele.org/ (student residences)
https://www.lokaviz.fr/ (rooms rented to students in private apartments)